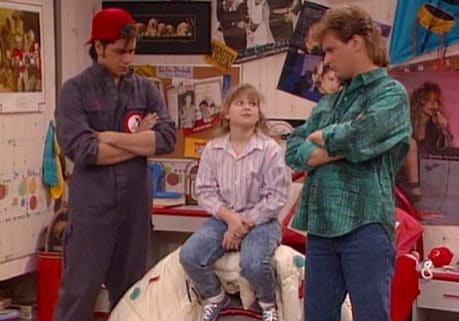 5 Famous Characters in Pest Control
Famous T.V. Characters in Pest Control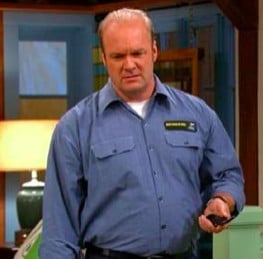 Bob Duncan (played by Eric Allan Kramer)
Bob's Bugs Be Gone
Disney Channels  "Good Luck Charlie"
Eric Allan Kramer plays Bob Duncan of Bobs Bugs Be Gone on Disney Channels "Good Luck Charlie.  Bob owns a pest control company in Denver Colorado and is the T.V. Dad of 5 crazy children.  Good Luck Charlie originally aired from 2010 to 2014 on The Disney Channel.
[blank_space height='1.5em']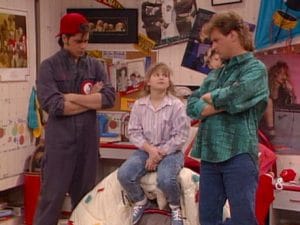 Jesse Katsopolis (played by John Stamos)
Worked for his father business
ABC's "Full House"
John Stamos played Jesse Katsopolis an exterminator for his fathers business and Uncle Jesse to the world.   This was job until mid season two when he and Joey open their own advertising firm and become advertising executives.  Full house aired from 1987-1995 on ABC
[blank_space height='1.5em']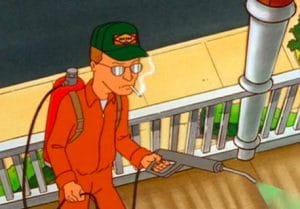 Dale Alvin Gribble (played by Johnny Hardwick)
Dale's Dead Bug
Fox's "King Of The Hill"
Dale Gribble is a fictional character in the animated series King of the Hill, voiced by Johnny Hardwick. Dale is a chain smoking exterminator and ridiculous friend of Hank Hill. King of the Hill Aired from 1997-2010 on Fox with more then 250 episodes!
[blank_space height='1.5em']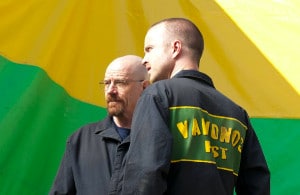 Walter White & Jesse Pinkman (Played by Bryan Cranston and Aaron Paul)
Vamonos Pest
AMC's "Breaking Bad"
Who can forget when the, always up to no good, Walter White played by Bryan Cranston and gets a brilliant Idea to cook meth in homes that were being treated for termites.  While no technically pest control professionals, the criminal duo made every home owner a little worried about what was really going on in their home when the bug guy arrived.  Breaking Bad aired on AMC from 2008-2013.
[blank_space height='.75em']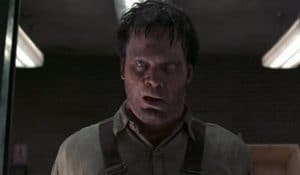 Edgar the Bug (played by Vincent D'Onofrio)
Zap-Em
Sony Pictures "Men In Black"
Edgar the bug is the exact opposite of a pest control professional. Edgar was an abusive farmer who had his body stolen and his truck destroyed by an alien. Edgar the bug then stole a Zap-Em pest control truck since Edgar's pick-up was destroyed during the alien landing. "Men in Black" was released in 1997.
[blank_space height='.8em']
If you can think of anymore famous pest control characters put them in the comments and we might write about them!
https://janssenpest.com/wp-content/uploads/2017/04/Jesse-Katsopolis.jpg
345
459
Janssen Pest
https://janssenpest.com/wp-content/uploads/2019/03/janssen-pest-solutions-logo-sm.jpg
Janssen Pest
2017-04-20 13:12:00
2023-07-25 11:31:56
5 Famous Characters in Pest Control