SCHEDULE YOUR FREE MOSQUITO ESTIMATE NOW!
SEASON LONG MOSQUITO CONTROL SERVICES 
PROTECTING YOUR YARD AND YOUR FAMILY FROM MOSQUITOES ALL SUMMER LONG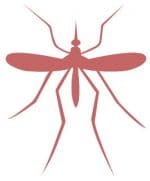 Season Long Control May-September: Our most popular treatment option, Janssen's Mosquito Control Barrier Treatment offers up to 30 days of protection to help keep mosquitoes out of your back yard!  Our synergistic mosquito control approach not only kills mosquitoes on contact but helps stop the mosquito breading cycle.  As mosquitoes rest and feed on plants in you backyard they will be killed by the treatment for up to 30 days following our mosquito control treatment.  Janssen's mosquito certified applicators will work with you to identify and eliminate breeding sites.  Mosquito treatments are conducted on a monthly basis to refresh the products effectiveness and ensure you have a backyard that you and your family can enjoy.
MOSQUITO
 CONTROL FOR EVENTS 
DON'T LET YOUR NEXT OUTDOOR EVENT BITE
Are you planning an outdoor weeding, concert, family reunion or other outdoor event? Janssen Pest Solutions has a mosquito treatment service that will knock back mosquitos so your guests can enjoy your outdoor space and not worry about the buzzing wing beats of mosquitos. Find out more by contacting us today!
ECO SERVICES NOW AVAILABLE  
NATURAL SOLUTION FOR CONTROLLING MOSQUITOES
Looking for a non-synthetic solution to control Mosquitoes?  Janssen Pest Solutions has the answer, utilizing a special blend of essential oils coupled with an effective solution that helps stop the breeding cycle, your Janssen technician can reduce mosquitoes in your back yard by repelling them.  Our essential oils blend will kill adult mosquitoes on contact and leave behind a repellent barrier that insects hate.
AEDES VEXAN 
INLAND FLOOD WATER MOSQUITO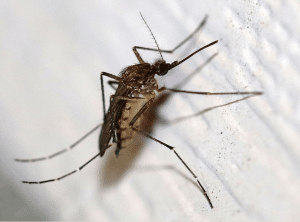 The Aedes Vexan mosquito is the most common mosquito in Iowa.  This mosquito lays her eggs on the shore of waterways and drainage ditches.  Eggs begin to hatch once the water level rises and the mosquito begin their development into adults taking 7-10 days from egg to adult.
Vector Transmission
Dog Heartworm
 Tahyna virus
CULEX PIPIENS
NORTHER HOUSE MOSQUITO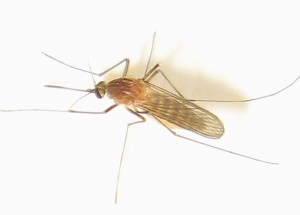 Culex pipiens prefer polluted waters.  The are attracted to light and can be found indoors which is where they got there common name of northen house mosquito.
Vector transmission:
West Nile virus
Western Equine Encephalitis
St. Louis Encephalitis.
CULEX TARSALIS 
WESTERN ENCEPHALITIS MOSQUITO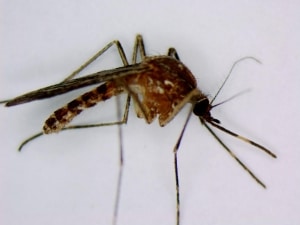 Culex Tarsalis prefer birds, but do feed on humans, often in the evenings.  They lay there eggs in groups call "egg rafts' on the surface of the water.  Once laid the eggs develop into adults in 7-14 days.
Vector transmission:
West Nile virus
Western Equine Encephalitis
St. Louis Encephalitis.
SCHEDULE YOUR FREE MOSQUITO ESTIMATE NOW!