SELECT A PEST CONTROL SERVICE BELOW TO FIND OUT MORE
THE SENTRICON® SYSTEM KILLS THE COLONY GUARANTEED!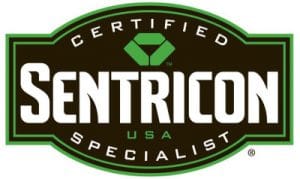 The Sentricon System kills the entire colony of termites. Using a chitin synthesis inhibitor to stop the molting process of termites, worker termites (responsible for finding food to feed the colony) upload the bait into the colonies infrastructure, killing all the termites in about 90 days. Once the original colony is killed, the always active bait inside the Sentricon System provides 24/7 protection from new colonies that may find their way onto your property.
Find out more about our bed bug service by clicking here
WHY CHOOSE A BED BUG HEAT TREATMENT?
W.D.D.O Certified Canine Bed Bug Scent Detection allows us to quickly identify bed bug problems save our customers unnecessary treatment costs and confirm the effectiveness of our treatment.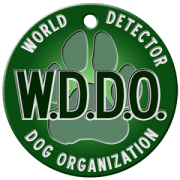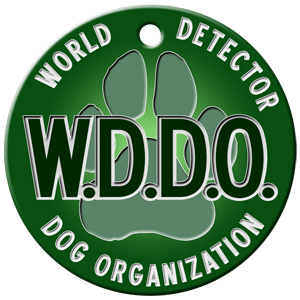 W.D.D.O Certification is a stringent third party certification process that our canine teams undergo each year. This certification requires a successful double blind practical test. Double blind means both the handler and the observed have no knowledge of the location of the bed bugs hides. The canine team can not alert on anything that is not a bed bug and must find all the hides in the tested home. The teams must be 100% correct to obtain this certification and we are proud to have two certified canines on our team!
Turn up the heat on bed bugs with the Janssen Pest Solutions hybrid bed bug control solutions.
SEASON LONG MOSQUITO CONTROL 
MOSQUITO CONTROL FOR EVENTS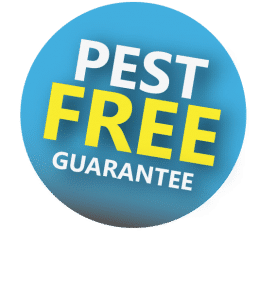 PEST FREE GUARANTEE 
We guarantee complete satisfaction with each and every type of service we provide, every time. No gimmicks, no high-pressure sales, just doing the job right every time.  If the pests come back, so will we.
Pest Control Services: Des Moines, IA
Janssen Pest Solutions has been providing effective pest control services in Des Moines and central Iowa for 30 years and is recognized as one of the best Des Moines exterminators. We provide exterminator services not only for Des Moines but for Ankeny, Urbandale, Johnston, West Des Moines, Waukee and other areas with our commercial and residential solutions. This also includes our bed bug exterminator service in which we use K-9s to detect the presence of bed bugs in your home and our hybrid heat service to eliminated all life stages of bed bugs in homes all across Des Moines and central Iowa. 
Whether it's our Green Guard service, a one-time service or our comprehensive commercial services, our customers can rest assured they will always get the very best Des Moines exterminator. You can find us on Park Avenue Just south of the soccer fields, so feel free to stop by or give us a call.
WHY YOU SHOULD CHOOSE JANSSEN PEST SOLUTIONS
INTEGRATED PEST MANAGEMENT (IPM)
Here at Janssen, we understand that different pests require different control methods. From monitoring to eliminating pests, we use IPM because every infestation is different and often requires multiple solutions to effectively eliminate pests.
COMPREHENSIVE RANGE OF SERVICES
We offer much more than the usual pest control services for our residential and commercial customers. Bed bugs don't stand a chance with Janssen because we use the most advanced and effective methods available. Our termite control services include monitoring and the use of the very best pesticides to protect your home or business. We can even get rid of those pesky mosquitoes with our complete mosquito control services.
ENVIRONMENTALLY FRIENDLY SERVICES
We hate pests, but we love our customers and our environment. Our pest prevention methods include baiting, trapping and other non-toxic approaches and the use of EPA approved pesticides when needed. We get rid of the pests and always focus on protecting you, your family and pets, and our environment.
From our variety of residential options to our efforts to protect and strengthen our commercial customer's brands, everything we do starts with what's best for our customer. Our use of canines for determining bed bug infestations saves unnecessary costs. Our on-line programs allow customers to see analysis reports on monitoring devices, treatment histories, and even a convenient way to pay their bills, saving time and trouble. We even offer deep discounts when you bundle services so you can get the most for your money.
GET A FREE PEST ESTIMATE NOW!
GET A FREE PEST ESTIMATE NOW!
WHAT TO LOOK FOR WHEN HIRING AN EXTERMINATOR in Des Moines and Central Lowa
When you hire a local exterminator, you are hiring one of your neighbors who lives and works right here in your neighborhood. While there are plenty of national franchises that do a good job, there are a lot of reasons a local business goes that extra mile because they are truly a part of the community. Janssen Pest Solutions is a neighbor you can count on.
KNOWLEDGEABLE AND EFFECTIVE
If you want the most effective pest management in Des Moines, Ia., the company you hire must be knowledgeable about a wide range of pests and effective in getting rid of pests. Our technicians are educated in the most advanced entomology methods and understand what it takes to get rid of pests in an effective manner. Your neighbors are our customers and we think they are the very best measure of how effective we are. Many of our satisfied customers have provided testimonials that talk about courtesy, effectiveness, professionalism, and friendliness. We think that kind of praise reflects getting the job done right.
Our pest free guarantee is the backbone of our commitment to all of our customers and it means just what it says: we guarantee complete satisfaction with each and every type of service we provide, every time. No gimmicks, no high-pressure sales, just professional service that our customers can count on.
So if you're ready to get rid of your bug problem once and for all, we're ready to show you why Janssen is the best.
We're just a phone call or a click away and we look forward to providing you with the most effective pest control in Des Moines.
GET A FREE PEST ESTIMATE NOW!